A few weeks ago I had the pleasure of meeting with Jamie & Dennis, the owners of Firefly Gardens, that is located in Midlothian. I loved getting to tour the venue and hear all about it's backstory!

Firefly Gardens is a wedding venue located on 8 acres that officially opened its doors in 2015; however, they just opened their new event hall just one month ago! It is located just 30 minutes south of the Dallas/Fort Worth International Airport and allows guests to have the country feel experience, while also still being convenient for out-of-state guests.
FIREFLY GARDENS - MAIN HOUSE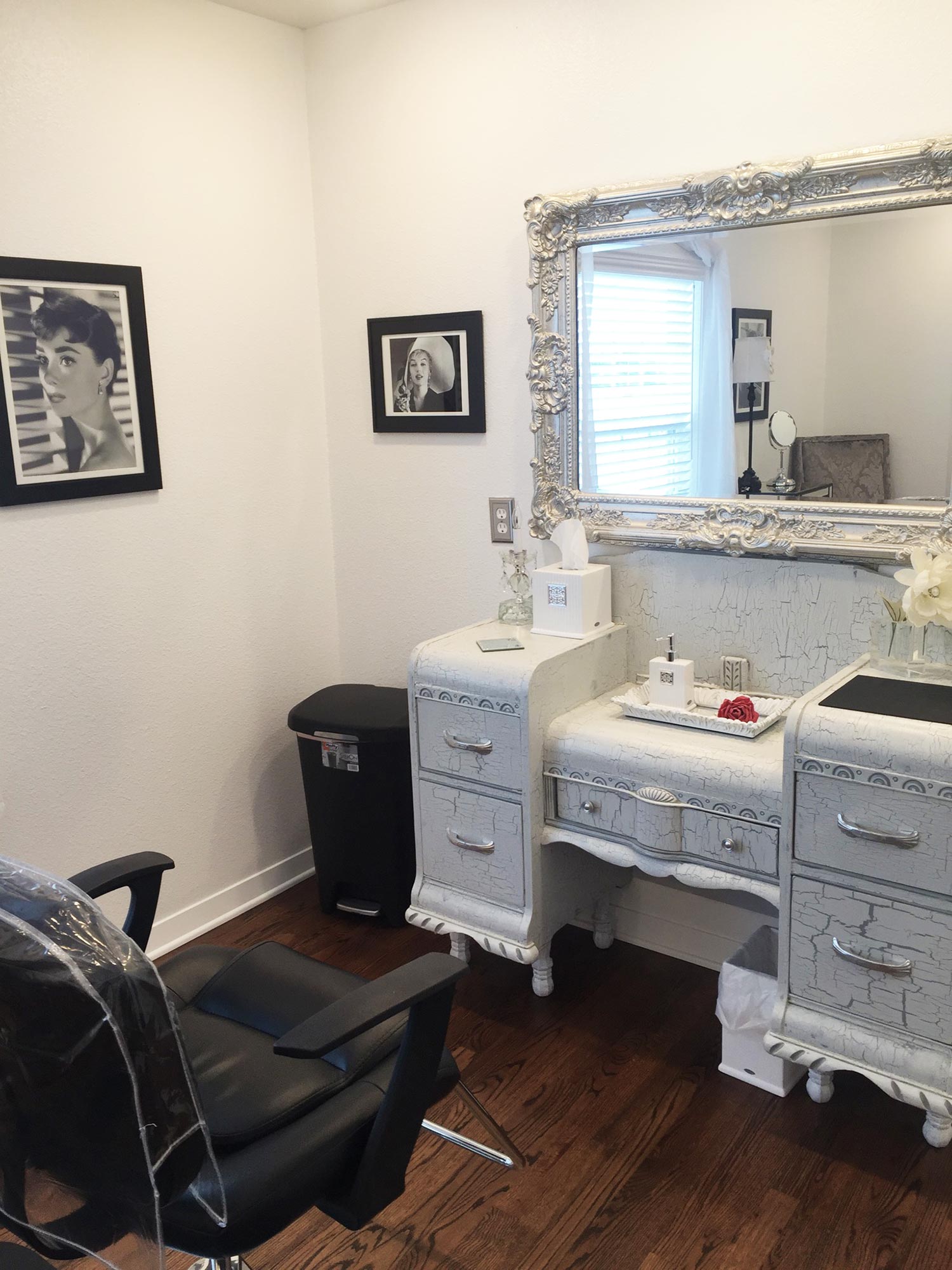 FIREFLY GARDENS - EVENT HALL
The new event hall at Firefly Gardens is located within a short walking distance from the main house and is perfect for weddings with a guest count of up to 250 guests. With three massive crystal chandeliers, a white shiplap ceiling, whitewashed brick wall, and a full wall of windows this structure is sure to impress your guests when they walk in. It has plenty of lighting and creates a romantic atmosphere for wedding pictures.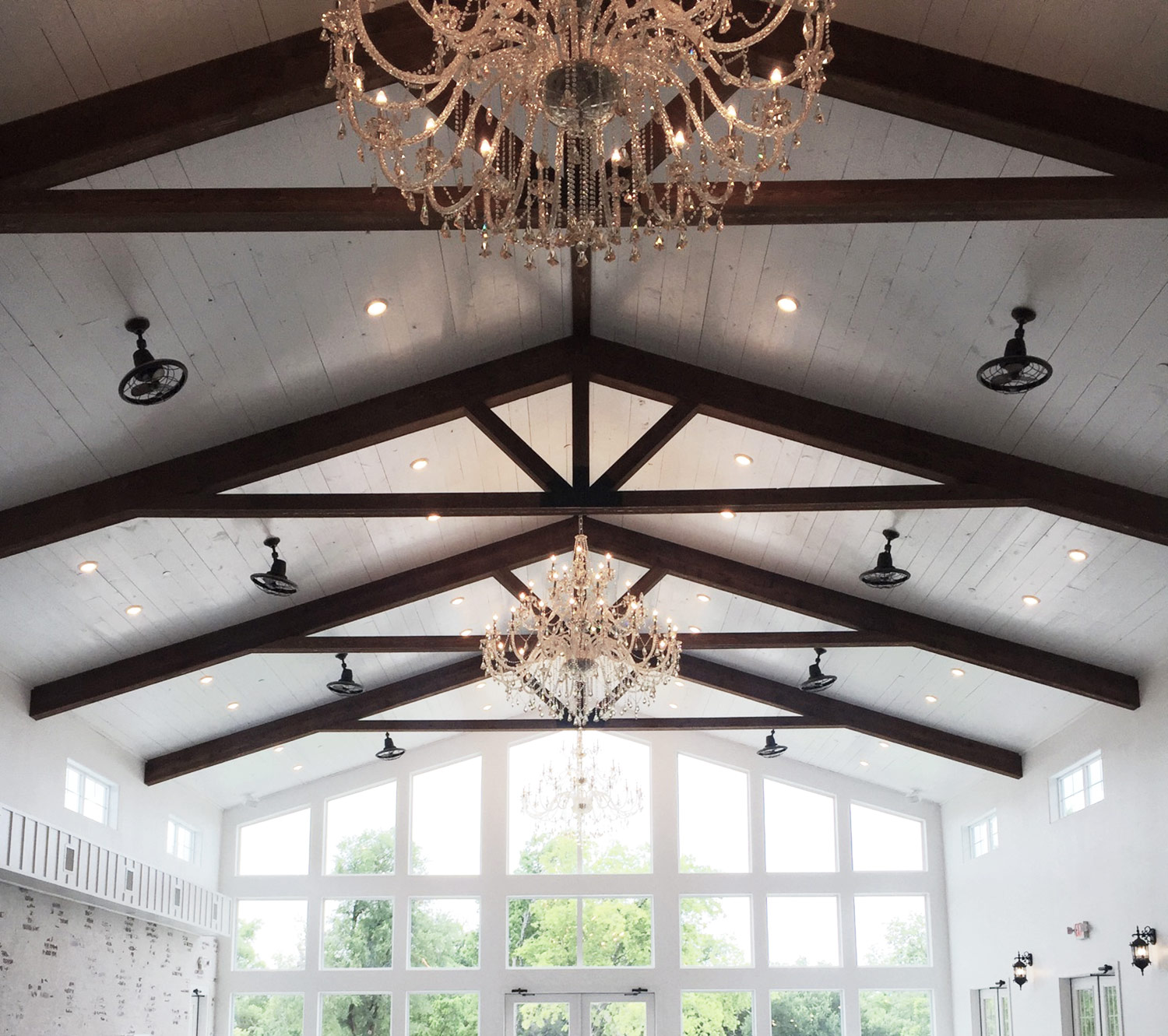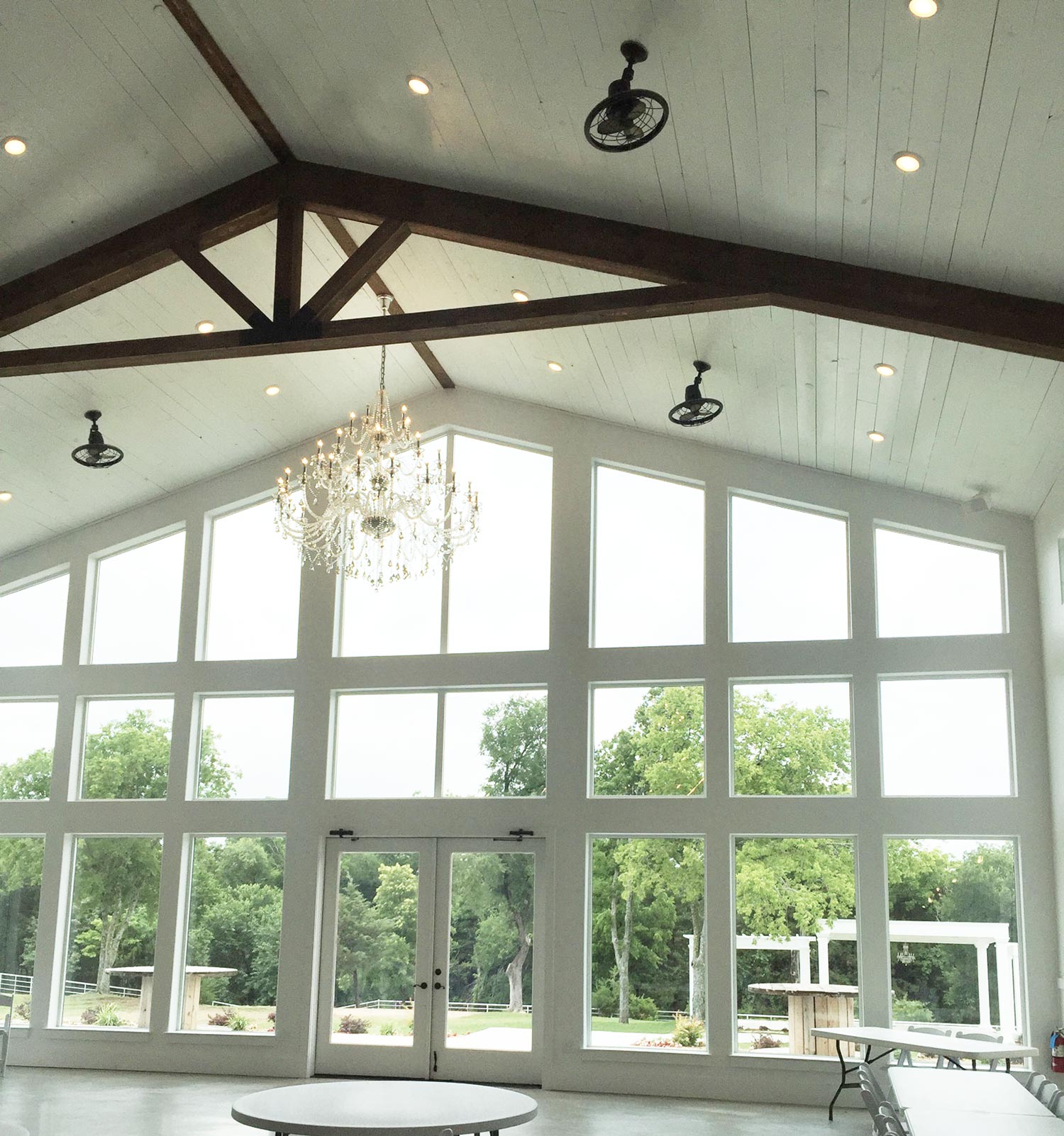 FIREFLY GARDENS - BRIDE'S SUITE
There is not only a bride's suite but also groom's suite so the bride and groom can ready at the venue. Both suites have a shower and have plenty of room to get ready on the day of the events.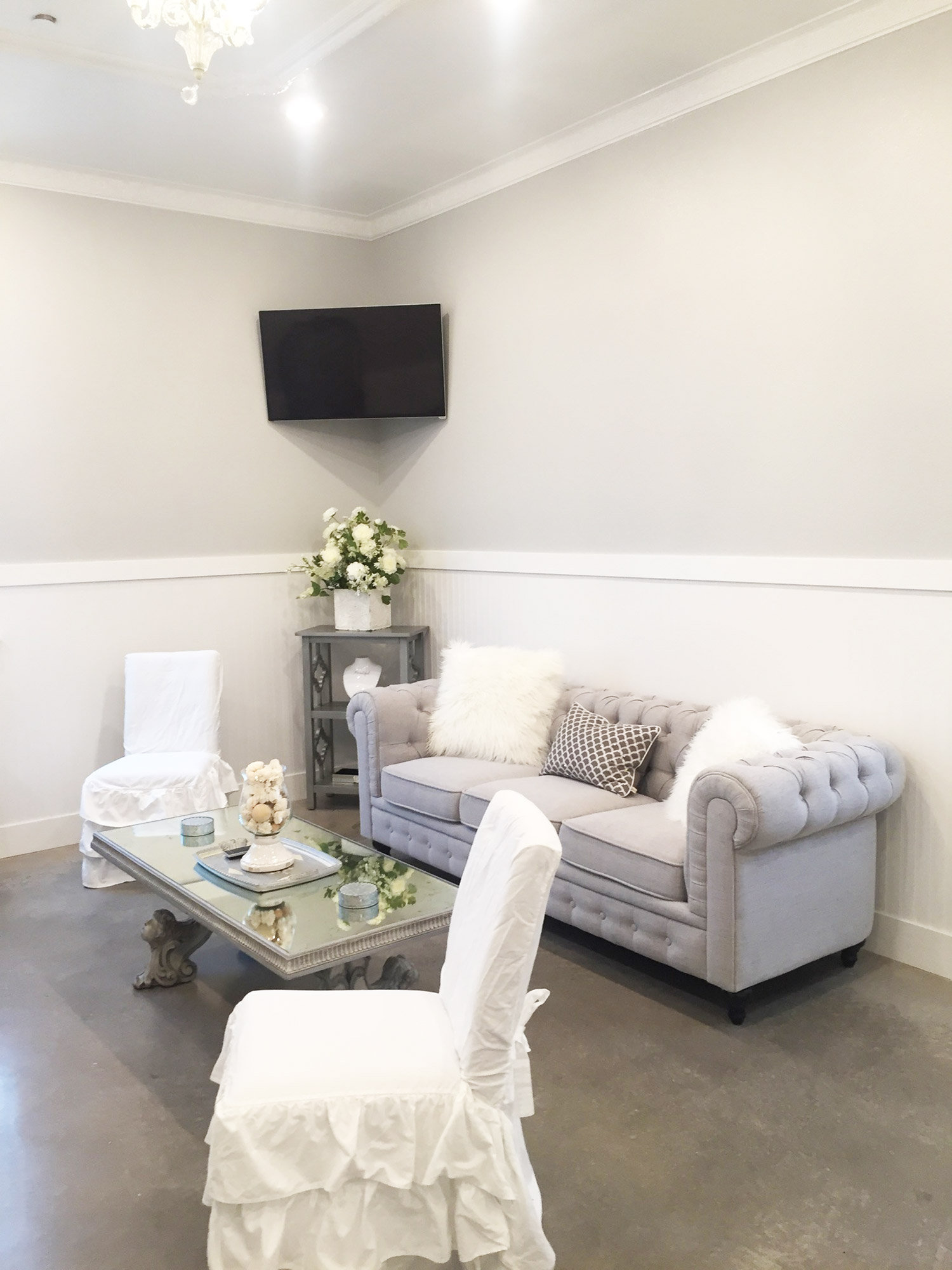 FIREFLY GARDENS - CEREMONY
As you walk outside, there are two locations for the ceremony. One is a Rustic Red Barn located under towering oak trees. It has vintage church pews, a chandelier, and a surrounding garden that is a great location for any country or rustic wedding ceremony. The other ceremony location at Firefly Gardens is located just outside the new event hall which has a long pathway that leads right to the ceremony. It has three white trellises with a hanging chandelier, and white garden chairs are provided for the ceremony.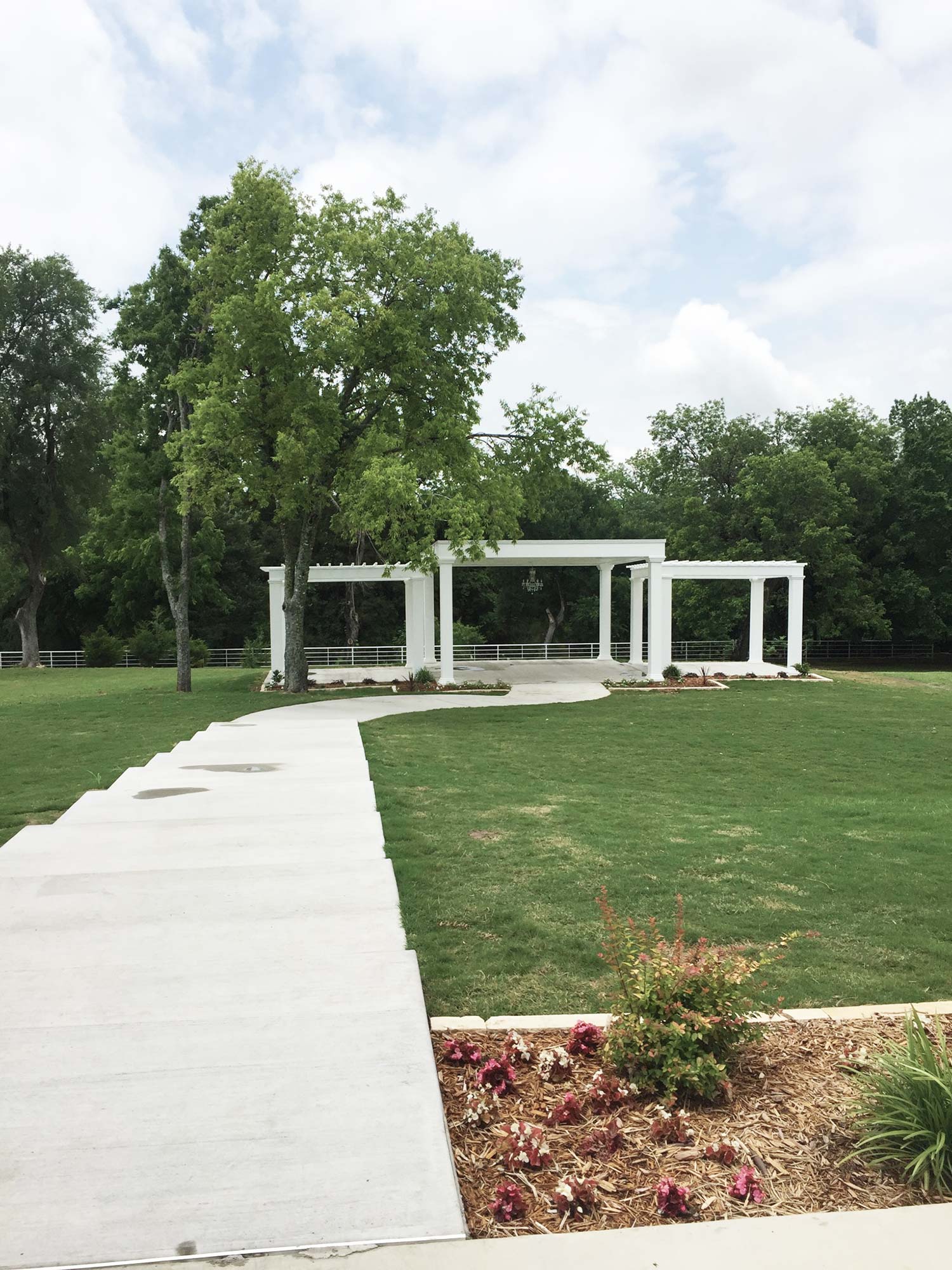 Firefly Gardens-Rental Inclusions
Firefly Gardens offers three wedding packages, and each package includes a full-day rental from 9 a.m. to midnight. There is an open catering policy; however, the bartending services are included in your rental. If couples choose to rent the new event hall, they have exclusive access to the grounds for wedding use, which means no other events take place on the property during their rental time.
Check out Firefly Gardens website for more information! And be sure to check out the Firefly Garden's Open house that we designed & planned HERE.
The Interview
Shannon Rose Events: How did you get started?
Firefly Gardens: "My mother has always had a passion for weddings, and when she was about to retire from owning her own business we decided to open a wedding venue to fulfill my mother's dream and to be able to work together as a family. We recently opened the new event hall because we wanted to create a venue for large guests counts."
Shannon Rose Events: What was your favorite client this year?
Firefly Gardens: "Our first year in business we had a couple that celebrated their anniversary with a vow renewal in the home. They had a pizza buffet and a dinner for all their friends and family around the pool with café lights. It was such a fun and memorable night!"
Shannon Rose Events: What is one interesting fact about the venue?
Firefly Gardens: "In 1979 the house was owned by Mick Jagger and Jerry Hall!"
Shannon Rose Events: What do you have planned for the future?
Firefly Gardens: "We plan to add more landscaping around the grounds."
To see more Fort Worth wedding venues check out our past blog post here!